Packed with ground-breaking features, materials and technology developed by Rega over many years, the new Naia turntable reaches new levels of performance for vinyl reproduction.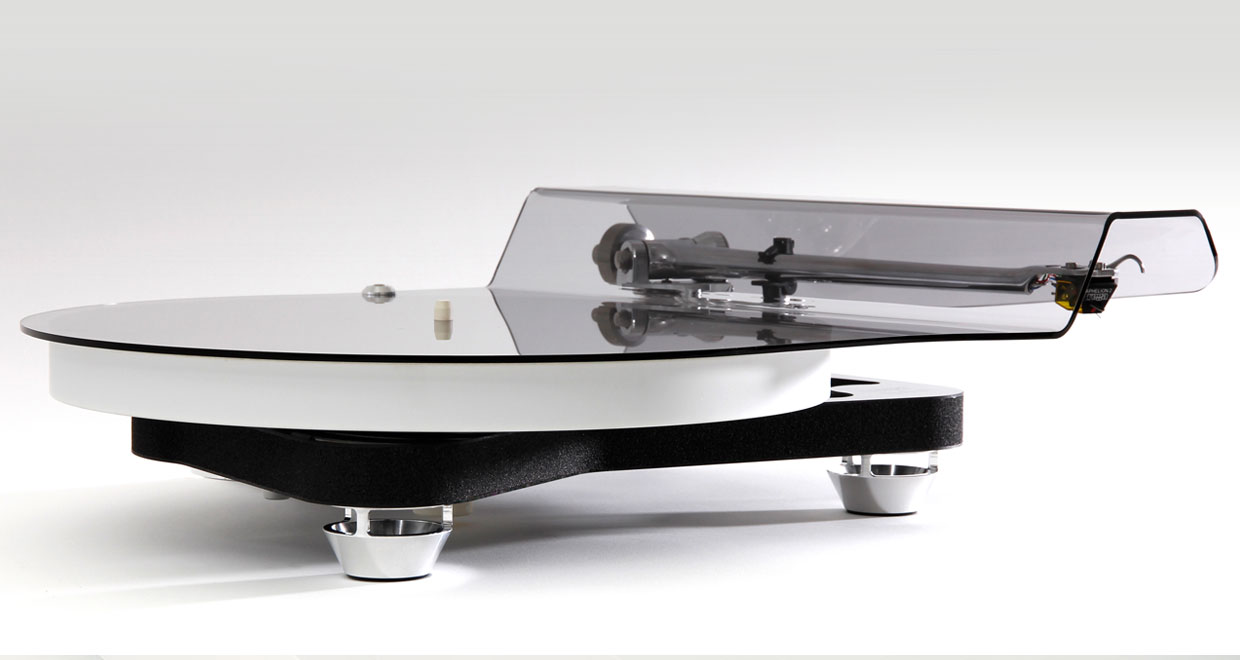 The Rega Naia turntable is the result of years of painstaking development which was used to create the now famous Rega Naiad "test bed" turntable.
The Rega Naia takes the very best elements of the Naiad's development, transferring these into a production ready version - and without compromise. As a result, the Naia is packed with ground-breaking features, materials and technology developed by Rega over many years to reach new levels of vinyl replay.
The Naia takes Rega's pioneering low mass, high rigidity plinth technology to the next level by using a Graphene impregnated, carbon fibre skeletal plinth with Tancast 8 foam core. This ultra rigid structure is then strengthened further using two ceramic aluminium oxide braces. The same material is also used to create the redesigned, resonance controlled ceramic platter with improved flywheel effect.
Added to this is the RB Titanium tonearm, the most advanced and accurate production tonearm Rega have every released. The entire tonearm structure is designed to have the minimum of mechanical joints whilst using the stiffest materials in all critical areas. The RB Titanium achieves near frictionless movement horizontally and vertically whilst having no measurable free play in the bearing assemblies. The RB Titanium uses a new one-piece titanium vertical bearing and titanium vertical spindle assembly. Your cartridge of choice (Rega recommend their Rega Aphelion 2 MC) is mounted upon Rega's unique hand-polished aluminium single piece arm tube to keep mass as low as possible. The design is completed with a Tungsten balance weight shaft and counter-weight.
Driving the turntable, the Naia's reference power supply offers the ultimate in motor control stability, convenient electronic speed change, advanced anti-vibration control and user adjustable, electronic fine speed adjustment to ensure total accuracy and control over the life of the motor. Factory set vibration removal and fine speed adjustments are then made to the power supply to tune each motor for optimal performance.
The new Rega Naia (c/w Aphelion-2) has recently arrived with us here at Basically Sound and to say that we were very impressed with what we heard straight out of the box is an understatement. If you thought the Planar-10 was good, then you should hear what the Naia has to offer Now on demo alongside the rest of the Rega turntable range.
Please feel free to get in touch and have a listen to what the Rega Naia can extract from your record collection.